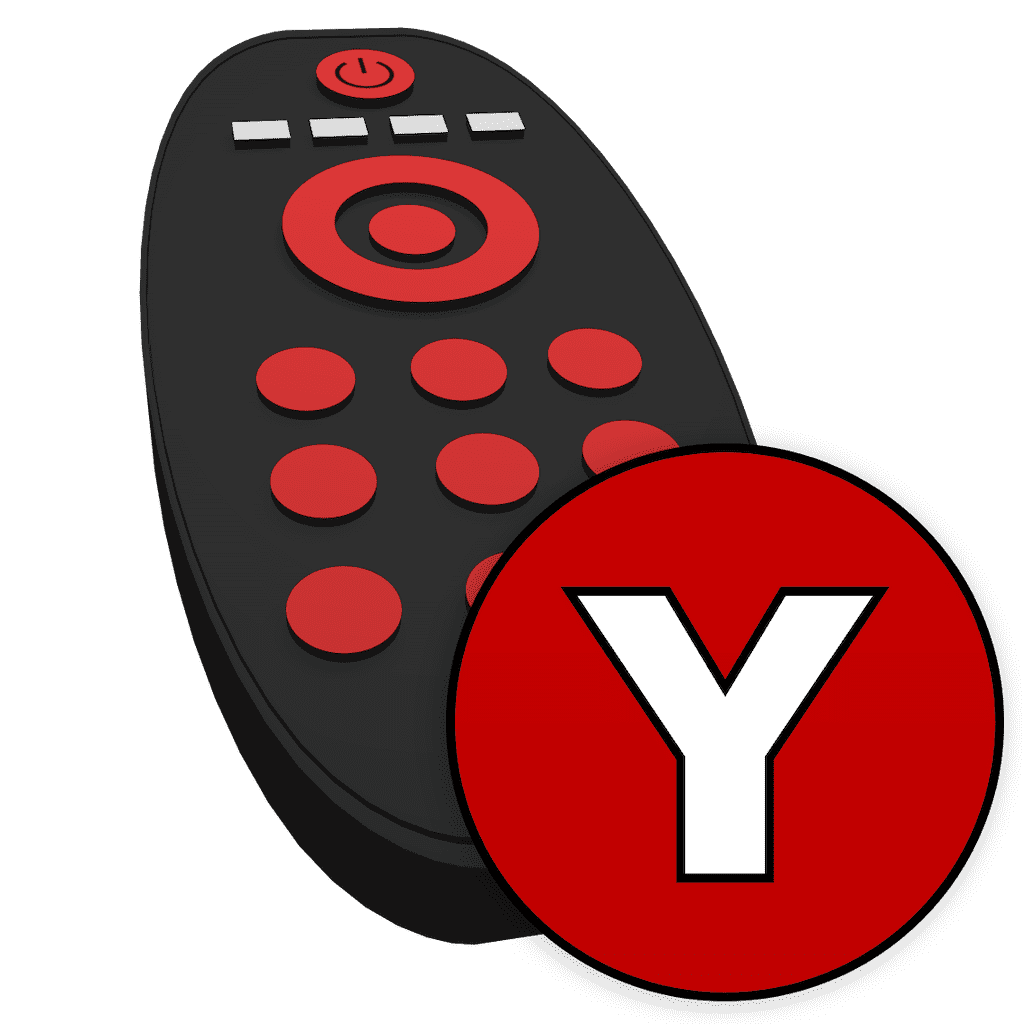 Clicker for YouTube TV
The best standalone YouTube TV player for Mac
*30-day money back guarantee
❄️
Holiday sale! - 25% off with code

itssnowingapps19
✨ Features ✨
🚀

Launch YouTube TV right from your Dock

🖐

Control YouTube TV from the Touch Bar

🖼️

Picture-in-Picture support

🔴

Live channel guide in the Menu Bar

🌚

Dark mode. But of course.

🎛️

Customize preferences to your liking
🚀
Launch YouTube TV right from your Dock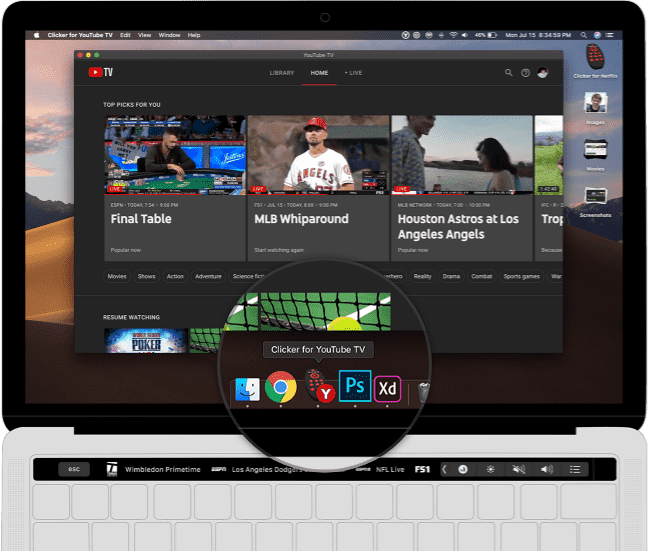 🖲️
One click, that's it.
No more switching between browser tabs. Simply launch Clicker for YouTube TV straight from your dock and get your binge on.

Plus, with InstantStart technology, you will pick up right where you left off the last time you were watching. Hunting to find your show again is so early 2000s.
🖼️
Picture-in-Picture support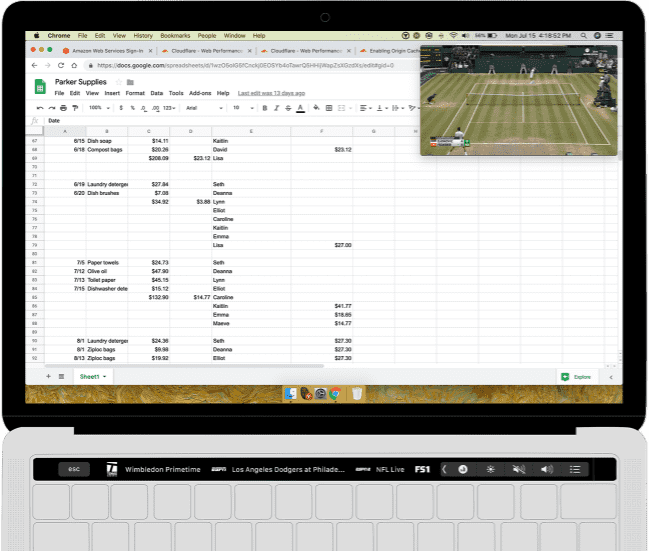 🤓
Multitasking extraordinare?
With Picture-in-Picture support built right in, watch the game while you fly through those TPS reports.

Just don't let your boss catch you!
🖐
Native Touch Bar Controls
🏖️
Finger surfing anyone?
When you're on the home page, access your live tv guide right from the touch bar! Swipe through the list of shows currently playing and bring a whole new meaning to channel surfing.
😒 I'm bored, let's watch something else...
Tired of the channel you're watching?

Quickly switch to another one by pulling up your live guide, directly from the video player!
💁‍
And more! ...
Play/pause
Jump back 10 seconds
Add to Library
Enable or disabled Closed Captions
Launch Picture-in-Picture
🔴
Live channel guide dropdown
⚡
Live TV, always within reach
Wonder what's on TV right now? Access the YouTube TV guide straight from your Menu Bar, regardless of what app you're in!
🌚
Dark mode that follows your Mac settings
🍫
Like it dark?
Dark mode in Clicker for YouTube TV will automatically switch to your system-wide Mac preferences. Stop having to dig around for the settings every time you want to change.
🎛️
Customize preferences to your liking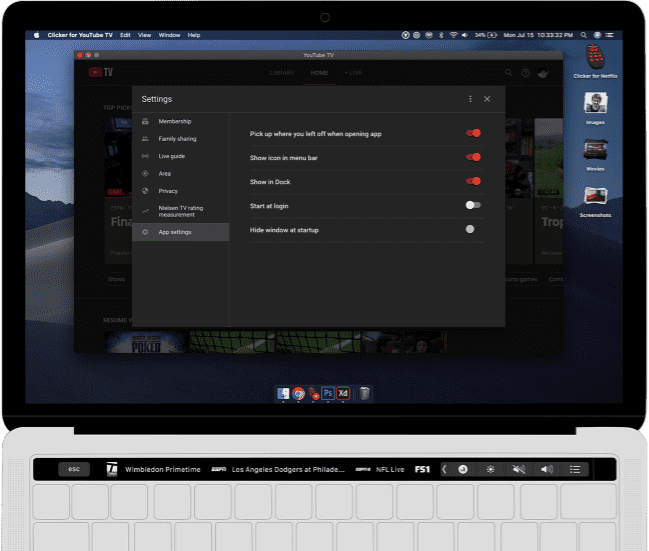 🖱️
Toggle away
Pick up where you left off when opening app
Show icon in Menu Bar
Show in Dock
Start at login
Hide window at startup
YouTube TV on the Mac, like it should be
---

Copyright ©️ 2019 DBK Labs LLC

Help Center | Business Inquiries | Privacy Policy | Refund Policy

* Legal note - Clicker for YouTube TV is a 3rd party app and is in no way endorsed or affiliated with YouTube. The YouTube TV name, images, and clips all copyright YouTube.